Soft Skill, Professional and Corporate
We'll Sharpen Your Skills
To Maximize Efficiency
What We Do?
We are helping the nation to transform its population into human capital
Bangladesh Skill Development Institute (BSDI) is a leading organization in the field of education and training, established in 2003 as a part of the Daffodil Education Network. With a mission to develop professional human resources in various fields, BSDI has been at the forefront of providing innovative and high-quality training programs to meet the needs of the rapidly changing job market.
BSDI has completely transformed the traditional concept of polytechnic, technical and professional skill development training institutes in Bangladesh. With a focus on practical and hands-on learning, BSDI's training programs are designed to equip students with the skills and knowledge they need to excel in their chosen fields.
The institute offers a wide range of programs, including diploma, certificate and short-term courses, in areas such as engineering, IT, business, and health sciences. BSDI's state-of-the-art facilities and experienced faculty provide students with a unique and comprehensive learning experience that is unmatched in the industry.
Looking For Free Online Course with Certificate in Bangladesh?
We provide offline & online training course Bangladesh those are designed to help you. If you want to build your career in online, you should join good online courses in Bangladesh which will help you to grow your online business also. All are not free training course. Some are free training course and some are paid training course. We are one of the best training institute in Bangladesh. We have corporate training course also. You will learn about the different aspects of professional development courses such as online marketing, social media marketing, Graphics design and email marketing etc.
You will also learn how to communicate with clients. Our corporate training course will also teach you how to manage projects and deal with clients. You will learn also how to improve your skills over time. There are many government training institute in Bangladesh to provide free online courses in Bangladesh. Government launches also free training courses in Bangladesh 2022. Join now free online course with certificate in Bangladesh.
OUR PROGRAMS
Join Our Training Courses in Bangladesh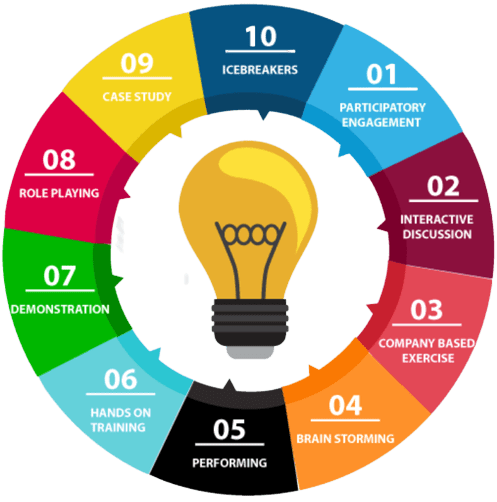 Why Choose Us? -Bangladesh Skill Development Institute (BSDI)
OUR SERVICES
We Provide The Best Training to Develop Technical and Professional Skills
Bangladesh Skill Development Institute
Leading Professional Training Provider
The country's leading Professional training provider Bangladesh Skill Development Institute (BSDI) has initiated a daylong event named Soft Skills Fest where leading soft skills trainers has joined & shared the tips for improving one's Soft Skills.
Bangladesh Skill Development Institute
Watch Our Highlights